Flingin' foam
US International's annual Nerf war brings students together to battle it out and donate to charity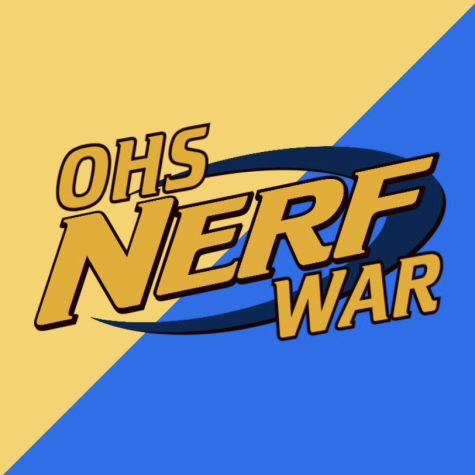 As spring was peeking just around the corner, so were people in US International's Nerf War, which ended with team 937 Mafia with the victory: Seniors Vito Russell, Ian Ganow, Parker Finney, Josh Rosenburg, Nik Keeton and Tripp Martindale.
"It's fun to see everything that's going on and it's rewarding to make money for something that's going to help people," Cami Dan, organizer said.
US International's goal is to raise money for wells to be built in Uganda where access to clean drinking water is limited. Students formed teams and attempted to fling foam at one another to get as many eliminations as possible trying to be the top team. 
"We raised about $2,500 making Nerf War an effective fundraiser. It made a lot of money and was fun for people to play in," Dan said.
Besides the original buy-in cost of $50, eliminated teams could get back into the tournament by "buying back in", which raised the funds even further. 
"Yes, it's a fun way to get people involved and raise money for a good cause. It's a fun competition and people get really excited," Dan said.
Want to help? US International has a benefit concert planned, H2023, for May 13 at 6 p.m. Tickets can be purchased at the door.