YouTube's domination In the media space
Youtube has overtaken other social media platforms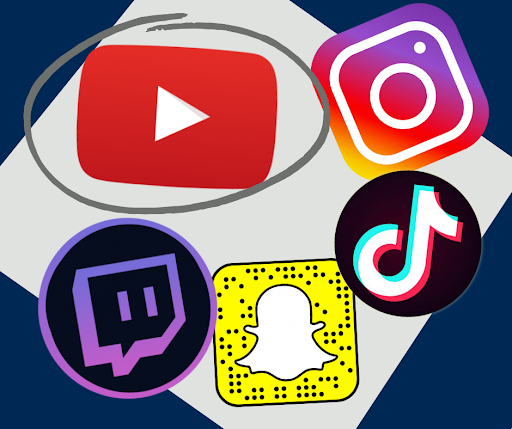 In Dec. 2005, the hit media-sharing website, YouTube, was launched out of beta and opened for full public use for the first time. Since its release, YouTube has grown tremendously, and in 2010, the site had about 200 million monthly active users. Since then it has grown to a humongous 2.6 billion, a staggering 13 times its previous size in 2010. With 800 million videos on the site, anyone with internet access can access billions of hours of content.
"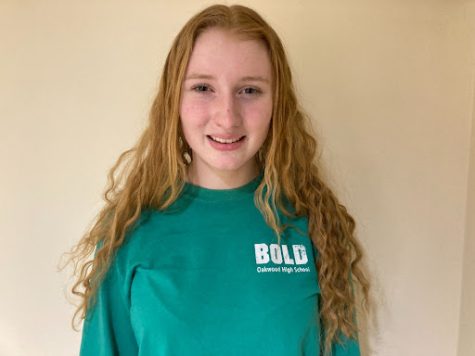 [YouTube] has impacted me in not the best way. It causes distraction in teenagers, from their sleep, their school work, and just their life as a whole.
— Evelyn Hoffman (10)
"We're thrilled that we created a service that's been able to touch the world," YouTube Co-Founder Chad Hurley said in an interview from 2007. "We hear stories of people using our services in places such as Africa, where children go to computer centers to view videos on YouTube and then say it's acting like a window to the world for them."
Although other popular video media-sharing sites have massive numbers of viewers, Youtube still towers over these competitors. According to research by DataReportal, Tiktok clocks in at about 1 billion monthly users, less than half of Youtube's 2.6 billion. Pew Research Center reports that 95% of teenagers say they use YouTube, and the closest other app in the study was TikTok, with 67%, a 28% difference. Its appeal comes from all the entertainment and many uses provided on the site.
"I think YouTube has impacted me the most by helping me find a single place to get work done and figure things out, and it's also entertaining. If I don't know how to do something, I can find a tutorial for it on YouTube most of the time." Teagan Williams (9) said.
YouTube also has effects on modern politics. As millions of kids grow up, being exposed to different opinions online changes how they view the world. Based on research by the Pew Research Center, 54% of people who get news on the platform lean more democratic or identify as a Democrat, while only 42% lean or identify as Republican.
"The videos that show up on my feed are mostly political and they sometimes alter my opinions on issues and open my mind to other points of view," Dustin Tatar (10) said.
"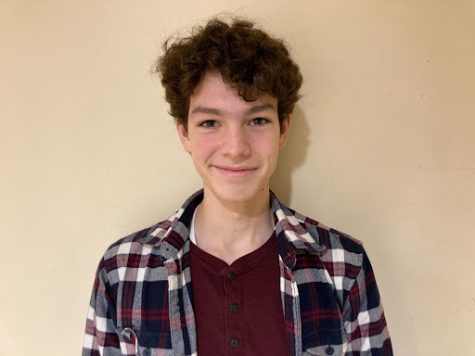 It has taught me so many things. I use it for tutorials of all sorts. I wouldn't be able to animate, make VFX, create structured songs, code video games, and so much more.
— Andreas Meira (9)
Many streamers use YouTube as a platform to interact with fans and source of income. The leading rival streaming site, Twitch, has recently lost many of its creators to deals with YouTube. Ludwig, ex-Twitch-streamer, and holder of the world record for most Twitch subscribers, made the switch in 2021. Recently, Ludwig posted a video titled, "Was Switching to YouTube a Mistake?" In the video, he said that he feels like he has been more successful with the content he is posting on YouTube. He also shared that since the switch, across all of his channels, his revenue has increased by 101%.
"Are you happy? Yeah, I think my work-life balance in a lot of ways has improved." Ludwig said. "In a lot of ways I'm working more, but because I'm not working in front of the camera [as much] I'm still able to work while, like, hanging out with people. . . so I think overall I'm happy with it."
Also from creators' perspectives, YouTube looks more appetizing than other media platforms in terms of monetization. In TikTok's creator fund, if a creator is partnered and monetized, they expect to make 2-4 cents for every 1,000 views. Compare these statistics to YouTube's version of TikTok, YouTube Shorts, in which you will receive a percentage of the revenue, rather than a fixed amount for each view. Assuming a creator's videos perform well, these stats make YouTube far more appealing to creators. YouTube also is planning on updating YouTube Shorts to include ads between videos, providing even more revenue.
"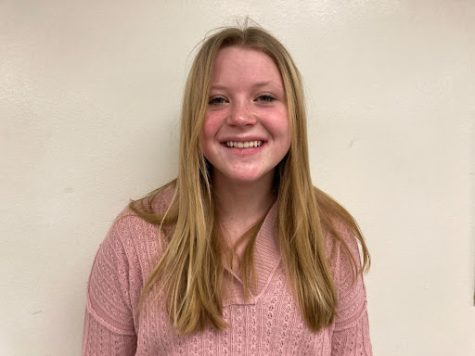 If I'm being honest, I'm a screenager. . . I always have netflix or some sort of TV show on when I'm doing anything. . . I have lived growing up in media but it helps me keep in touch with friends and family that are far away through Instagram and Snap.
— Ellerie Stone (9)
"We've now hit 5 trillion all-time views on Shorts, and creators are significantly impacting the global economy. The number of channels around the world making more than $10,000 a year is up 40% year on year," CEO Susan Wojcicki said in a press release video. "More creators are earning money from our non-ads products than ever before. Last year, YouTube Channel Memberships and paid digital goods were purchased or renewed more than 110 million times."
Although there are millions of ways to share content online, YouTube has grown beyond even what its creators imagined, and the impact it has had on modern lives is massive. It can polarize audiences, while still gathering millions of creators and viewers. It shows how it has become the de facto site for video media sharing.
"At YouTube, we look forward to what lies ahead and we can't wait to see what you create next," Wojcicki said.