Little Women makes big impact
Cast and crew prepare for fall play
The stage is dark with the curtains closed, and the audience is anticipating the excitement. Once the curtains open, a story begins about the lives of four sisters played by Sophia Shannon (11), Paisley Bokros (12), Maddy Myers (12), and Beth DeLon (12).
The story revolves around the lives of four sisters growing up during the Civil War. With their father off fighting in the war, the girls have to deal with the challenges and hardships of poverty and social expectations. 
"[Past fall plays] were very much comedies and even if it wasn't a comedy they were all caricature," Bokros said. "This one is so very humorous. Even the funny moments are hugely human, and I think that's what makes it unique."

Taylor Wadham, the director, loves "Little Women" and is very excited about the play because this is her first year directing the fall play.
"I wanted to do something that would be an educational experience for them," Wadham said. "Not just as a theater experience but as a way to kind of take what they may or may not learn in the classroom. I also wanted to bring an old story to life."
Wadham has especially enjoyed working with the cast and seeing how they interpret the characters and their changes.
"There are so many little moments where you see the characters go through what I call it like an aha moment where they go through that perfect little climatic change and they have done such a great job or bringing that change to life," Wadham said.
Bokros, who plays the second eldest sister, Jo, is very excited about this year's production. 
"Jo is very spunky," Bokros said. "She has a bit of a temper sometimes; however, she loves to take control of her life and do what she wants to do. "
She enjoys Jo's personality and believes that they are very similar people.
"I see so much of myself in Jo," Bokros said. "It's really helped me a lot because, for one, it's easier to get into the mindset and to help me learn a lot about myself."
Eric Powers (12) plays the male lead, Laurie. Powers has also been doing the fall play for many years.
"[The beginning of the process is] always the most fun just because I get to hang out with a lot of people who I normally wouldn't hang out, and a lot of people that I'd like to hang out with more," Powers said about his favorite part of the production. 
"It's one of the most traumatic scripts, we've tried to tackle in quite a while and I'm really excited about that," Powers said. 
Naomi Gut (10) is in the stage crew and is responsible for sorting props. 
"I'm pretty lucky because my favorite thing to do backstage is my job," Gut said.
 Gut enjoys doing stage crew, but she does find it to be challenging at times.
"You're kind of running all over the place and you're trying to get things on as quickly as possible while also kind of fighting with a cast to because they're trying to make their cues," Gut said.
Even though it may be challenging, she still finds it to be enjoyable, especially working with the other people on the crew.
"It's always fun to get to know the cast and the crew; we're a fun group," Gut said.
The showtimes for the play are Nov. 7 and 8 at 7:00 p.m. and Nov. 9 at 2:00 and 7:00 p.m.; tickets are $5 for students and $8 for adults.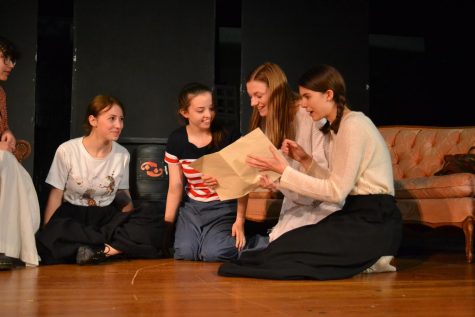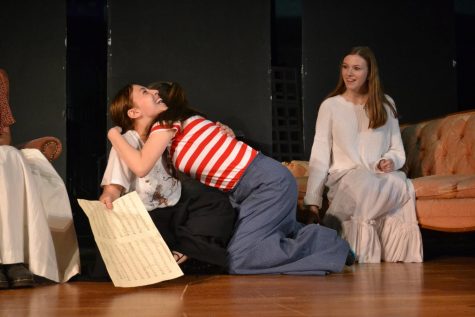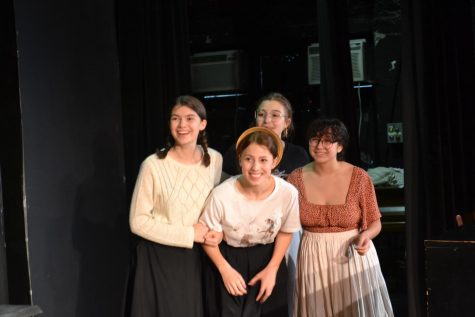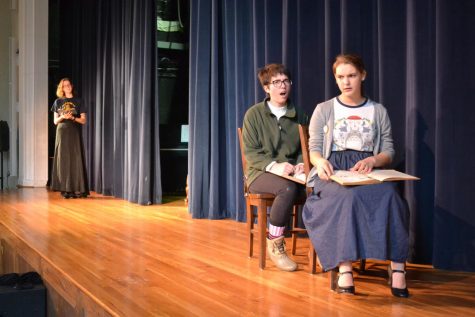 Editor's Note: In a previously published version of this article, director Taylor Wadham's name was misspelled as "Wadman". This error has since been fixed, and we apologize for the mistake.