Behind the screens
Adolescent fame damages the well-being of those who are in the spotlight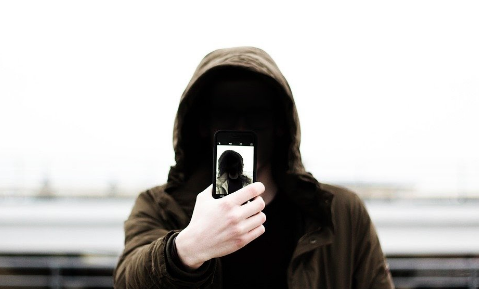 As I scroll through Instagram, I find other people my age performing for thousands, traveling to exotic places for photoshoots and simply living the lives desired by many. Social media platforms such as Instagram, YouTube and TikTok make it easier than ever for teens to become famous or "go viral". However, this sudden fame damages the psyche of the growing teen.
The effects of fame are emotionally enduring. With a lack of privacy as well as a constant stream of negativity coming from "trolls", there is no way to ignore the negative aspects of fame, especially at such a young age. Haley Sharpe, a 16-year-old TikTok star, discussed her experience of becoming famous so quickly.
"It's cool, but it's also weird to think I'm sitting here and somebody out there – more than somebody – is watching my videos right now." Sharpe said in an interview for Vox. "Constantly  somebody is watching one. That's so weird for me."
The dark side of fame is timeless. Take Kendall Jenner for example: she earned her fame at 12, when her family starred in their own reality show called "Keeping Up with the Kardashians" in 2007.
"I have such debilitating anxiety because of everything going on that I literally wake up in the middle of the night with full-on panic attacks," Kendall Jenner said in an interview for Harper's Bazaar. "It's hard not to get eaten alive by all the negativity."
The pressures and ambitions for fame go even farther back than the early 2000's. A study was conducted in 1996 by the University of Rochester that compared a person's stress to their life goals. In this study, it was proven that those who desired fame had greater levels of distress than those who had goals connected to family and self-acceptance.
"Surveys done since then, in communities around the world, suggest the same thing," Benedict Carey, a science reporter for the New York Times, wrote. "Aiming for a target as elusive as fame, and so dependent on the judgments of others, is psychologically treacherous."
Due to the fact that the concept of teen fame is new, there is little research published on it's psychological effects. Nonetheless, there is some information on how the celebrity's psyche changes once fame hits. 
"The person develops a kind of character-splitting between the 'celebrity self' and the 'authentic self,'" Donna Rockwell, a writer for Saybrook University's Unbound, said on Unbound's website. "[It is used] as a survival technique in the hyperkinetic and heady atmosphere associated with celebrity life."
Despite my lack of interest in fame, I do not judge those who are or desire to become famous. However, teens should consider the lifetime effects that fame might take upon them, for the platform might conquer you before you conquer the platform.