Multi-players multiplying
Video game industry is booming due to self-isolation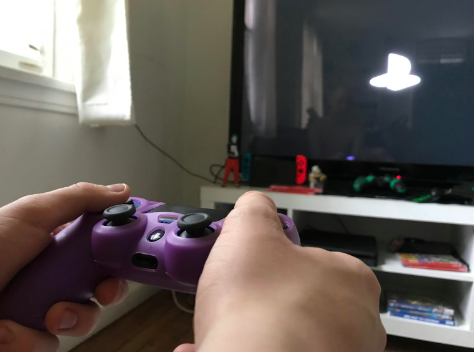 Due to COVID-19, everyone is stuck at home for the sake of social distancing. As more and more people are turning to video games as a source of entertainment, the video game industry is currently experiencing a great upsurge as a result.
In the first week of self-isolation, Verizon reported a 71 percent increase in video-game internet traffic. As a result, Steam, a video game distribution service, has reported an average of approximately 24 million users in the past week.
"The NPD Group reports that total spending across tracked video game hardware, software, accessories and game cards reached $1.6 billion in the month of March 2020," Mat Piscatella, an industry analyst for the NPD Group, a market research company said. "The highest reported total for a March month since $1.8 billion was reached in March 2008."
According to the NPD Group, one of the most popular games at this time is "Animal Crossing: New Horizons". This game is set on a deserted island where the player has to gather resources, such as fish and fruit, to craft a variety of items for their home. 
"Since I got ['Animal Crossing'], I've been playing it all the time with my little sister," Grace LaFountain (10) said. "It's very fun and helps me de-stress from everything that's going on in the world right now."
Similar to the general public, athletes are also diving into the digital world. Thirty Major League Baseball players, such as Blake Snell and Juan Soto for example, are playing "MLB: The Show" in a virtual tournament to get a sense of being on the field at this time.
"I actually played (teammate Willie Calhoun) online, we streamed it," Joey Gallo, an outfielder for the Texas Rangers, said in The Washington Post. "We were both the Rangers playing at the Rangers' field, at our home field. It was really cool."
Despite the sudden and drastic change in lifestyle, people are still finding ways to connect in isolation. This proves that while the digital age has some negatives, it does give the people a way to unite in these tough times.
"As someone trying to go into the video game design field, it is crazy to watch the impact that video games are having on the public right now," Nick Wolcott (12) said. "Who knew video games could bring anyone, not just teenagers, together?"