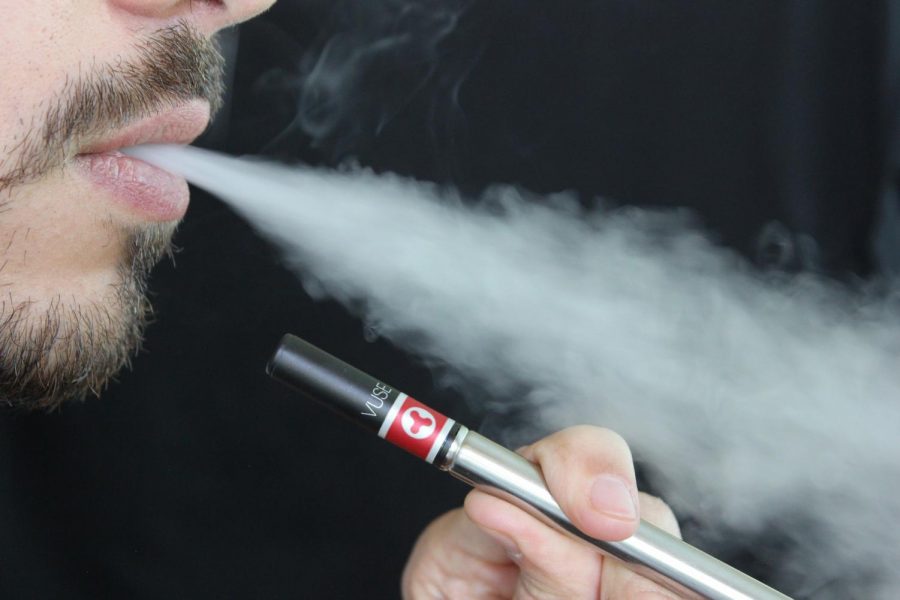 After an outbreak of lung diseases associated with e-cigarette usage, as well as rising vape usage in teens, local and national governments alike are attempting to increase restrictions on the smoking alternative.
"With the President's support, the Food and Drug Administration intends to finalize a guidance document that would commence enforcement to require that all flavors, other than tobacco flavor, would be removed from the market," Alex Azar, the Secretary of Health and Human Services, said in a briefing on vaping on Sept. 11, 2019, according to the White House. "If we find that manufacturers are marketing the tobacco-flavored e-cigarettes to children, or placing them in settings where they get them, we will take enforcement action there also."
Data from 373 of 530 cases as of Sept. 17, 2019 shows that 16% of these cases occurred in individuals 18 years or younger, according to the Center for Disease Control (CDC).
"More than 3.6 million middle and high school students currently use e-cigarettes, according to the latest National Youth Tobacco Study," according to Yale Medicine. "11 percent of high school seniors, 8 percent of 10th-graders, and 3.5 percent of eighth-graders vaped with nicotine during a previous one month period."
President Trump himself has commented on the topic of youth vaping as well, saying that we cannot continue to let teenagers be affected or injured by it, according to the White House.
On a smaller and more local scale, Ohio legislators are also looking to decrease youth e-cigarette usage in the state.
"The governor's 2020-2021 budget proposal proposes increasing the legal age to purchase tobacco and alternative nicotine products like e-cigarettes from 18 to 21," according to Mike DeWine's website. "This proposal has the support of the Ohio Children's Hospital Association and the Ohio chapter of the American Academy of Pediatrics."
Another spreading concern about vaping is the illnesses that have appeared as a result of using e-cigarettes. As of Sept. 19, 2019, there have been seven deaths and 530 illnesses related to lung injury, which is suspected to be due to chemical exposure, according to the CDC.
"All reported cases have a history of e-cigarette product use or vaping," according to the CDC. "Most patients have reported a history of using e-cigarette products containing THC. Many patients have reported using THC and nicotine. Some have reported the use of e-cigarette products containing only nicotine."
Other symptoms caused by vaping include chest pain, shortness of breath, fatigue, vomiting, and diarrhea.
These illnesses and injuries are still being investigated by the CDC, but it is recommended to avoid vaping products to be safe.
"Youth and young adults should not use e-cigarette products," according to the CDC. "Nicotine is highly addictive and can harm adolescent brain development, which continues into the early to mid-20s."